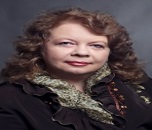 Galina Mal
Kursk State Medical University, Kursk, Russia.
Biography
Mal Galina Sergeevna throughout the 30 years dealing with the actual problems of cardiology, pharmacology and clinical pharmacology. In 1993 she defended her thesis and was awarded the degree of candidate of medical sciences. In 2005, defended her doctoral thesis and awarded the degree of doctor. Since 2005 she has been working as a professor of pharmacology. She is the author of 500 scientific papers. Develops issues of pharmacological correction of atherosclerosis of coronary heart disease, arterial hypertension. Studies pharmacogenetic approaches to the modification of the drug response in cardiac patients. Her approach to optimizing treatment is based on the pharmacokinetic, pharmacodynamic and pharmacogenetic aspects of the treatment of cardiac patients. That allows to implement personalized medicine in real life. She and her students present their work internationally.
Abstract
Abstract : Specific of a drug response of statins in patients with ischemic heart disease based on polymorphism of gene-regulators of lipid metabolism.