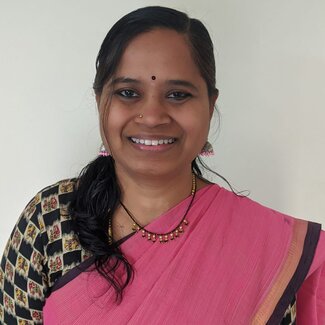 Nursing professor and Head, Dharwad Institute of Mental Health and Neurosciences, Dharwad 580008, Karnataka.
Title: Body Mind Relationship: Health Illness Behaviour
Biography
Biography: Dr. SREEVANI RENTALA
Abstract
BODY MIND RELATIONSHIP: HEALTH ILLNESS BEHAVIOUR

Everything is connected to everything else. How we are in this world, how we relate to ourselves and others, is not simply about the mind, our thoughts, or the words we hear in our head. How we are, and who were is rooted as well in our bodies and our spirits.
Body and mind are interrelated and interact upon each other; these are two aspects of the living, dynamic and adjusting personality, mental functions and physical states affect each other. All behaviours have an anatomical and physiological basis. Physiological structures, body fluids and chemicals and mechanical events, all influence both our overt behaviour and our feelings and experiences. Our mental functions like strong feelings, emotions, attitudes, motives, thinking etc. influence our bodily activities and processes.

Emotions are combination of bodily responses and mental processes. Body provides energy to fight or cope; mind contributes to the understanding to offer an explanation for ones own actions or the actions of others. Just as the body produces epinephrine to fight with danger, the mind helps to decide whether it is needed or not.
Conclusion
Relationship between body and the mind has an effect on health and illness. If the relationship is harmonious it leads to health, while an adverse relationship leads to illness. If all the body and mental processes are working within normal range, the individual will have good health. Disruption in any one of the processes will lead to illness.
The nurse should understand the inter-relationship between the body and the mind. She should also understand the emotional factors underlining the disease of the patient. It is always necessary to study patient's physical and psychological problems in order to provide comprehensive care.